The closest you'll ever get to Snowboarding in Ireland
A great new attraction at Funmanway. For 20 euro per person, you will get a 15 minute induction on how to Mountain Board and then will be free to play and ride down our hills for 3 hours. 
We know that Mountain Boarding can be scary for beginners so that is why some of our boards have hand breaks to help you control the speed while riding down our hills.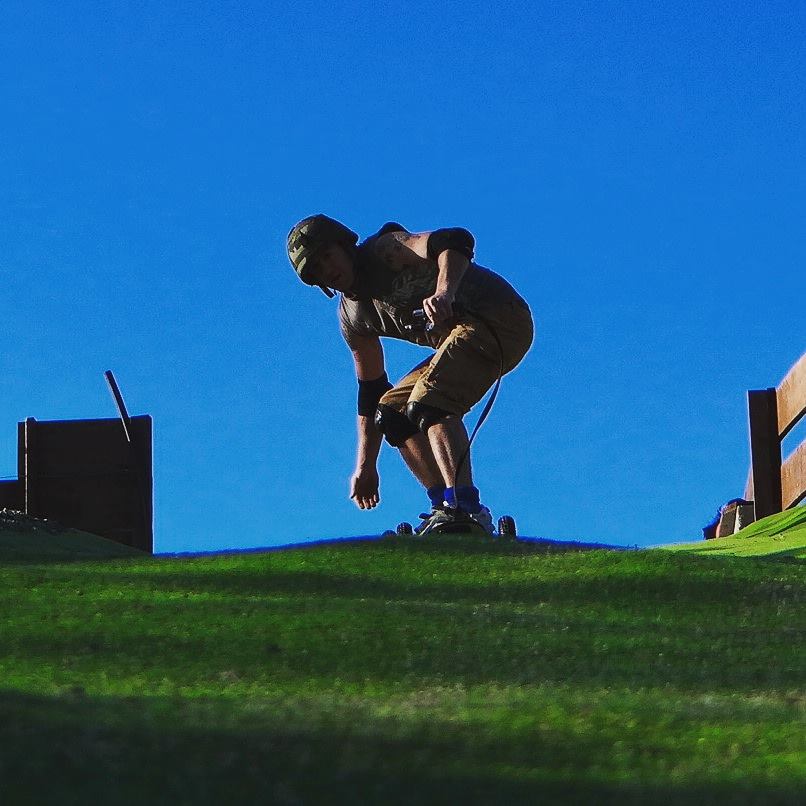 Can Paul's record be broken?
Mountain Boarding record holder Paul Merrick showing some serious skill on Funmanway's all weather Mountain Barding/Zorbing track.